June 2021
"Can I get the green room again?"
'The green room' brings associations to the place where artists lounge in between performances at for instance award shows. However, when guests ask to stay in 'the green room' at Hotel Ferdinand in Aarhus, they are referring to the wall colour of a specific room at the hotel. A few years ago, the hotel redecorated this room along with four other rooms in cooperation with a fellow Lars Larsen Group company, JYSK.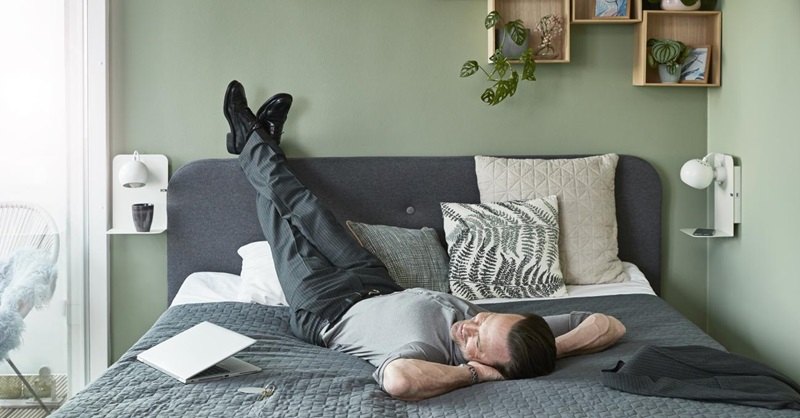 "The five rooms are among our premium rooms. The view over the Aarhus stream and the size of the rooms in combination with the custom decoration make them popular among our guests. The rooms have a homely vibe and ooze with hygge. Each room has a distinct style in furniture, styling and colours – all designed by JYSK. Often, our guests are pleasantly surprised to learn that the rooms are decorated with items from JYSK. Returning guests remember the rooms from earlier stays and often wish to stay in the same room again," says Mette Høegh, Hotel Manager at Hotel Ferdinand.
In addition to the five rooms decorated by JYSK, the hotel's suites and restaurant are furnished by Bolia, which is also part of Lars Larsen Group.