May 2021
The big picture and the small details
Where do you go to get a better night's sleep? More and more consumers choose SengeSpecialisten. For two financial years in a row, SengeSpecialisten presents a significant increase in turnover, and the growth continues. What is the winning formula?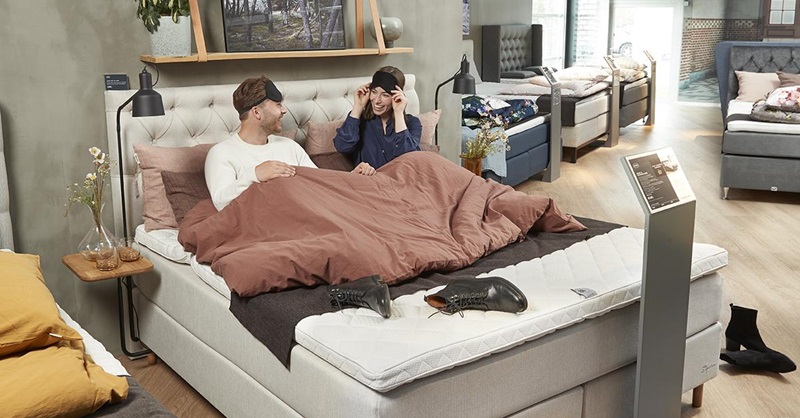 Martin Amstrup Bang, CEO at SengeSpecialisten, points to a combination of economies of scale and attention to detail as the key ingredients. He elaborates: "Being a part of Lars Larsen Group has led to reduction of costs within for instance purchasing and marketing agreements where we benefit from being part of something bigger. Also, we have invested in our systems which allows us to work more efficiently." The details come into play in SengeSpecialisten's stores. "There is a lot of skilled and experienced employees in our stores. Many of them have been with SengeSpecialisten for several years and possess a great deal of know-how when it comes to meeting our customers' needs. Over the last few years, we have brought our physical stores up to par with the skills of our store employees through extensive redecorating," Martin Amstrup Bang adds.
Hygge has been a focal point in the redecoration of stores. Warm colours, wooden floors, dimmed light and green plants create homely, inspiring surroundings. "Bedrooms seem to become increasingly important to consumers so we must offer beds that both feel great and look great. Therefore, we make the displayed beds with duvets and pillows that we remove when a customer wishes to test a bed. It does take some extra time for our store employees but is worth the effort when it comes to creating the right atmosphere," says Martin Amstrup Bang. Customer satisfaction surveys show that the efforts pay of: An impressive 96.5 % of customers agree that there is a pleasant atmosphere in SengeSpecialisten's stores. And in case anyone gets too comfortable when trying out beds at SengeSpecialisten, they also offer quality coffee as a tasty pick-me-up.
To continue the growth and make a good night's sleep available to even more consumers, SengeSpecialisten plans to establish more physical stores in Denmark as well as expanding to other countries in the future