June 2023
Investing in the energy transition
Drought, flooding, extreme weather conditions, and rising temperatures resulting in humanitarian crises and endangered ecosystems. The serious consequences of climate change and global warming are very tangible and demonstrate the need for alternative, long-term energy solutions.
When it comes to climate change and the need for more sustainable solutions, Lars Larsen Group strongly believes that a green energy transition plays a vital part and will contribute to bring us closer to the EU goal of carbon neutrality by 2050.
Lars Larsen Group wishes to be an active part of the solution. Because as an investor, Lars Larsen Group does not see a trade-off between investing responsibly and the ability to create attractive returns - quite the contrary: The most attractive investment opportunities will be those that take part in solving the challenges we face as a society today.
To push the energy transition, Lars Larsen Group believes investments will have to be made within both mature and unproven (at scale) technologies. Through Copenhagen Infrastructure Partners (CIP), Lars Larsen Group has committed more than DKK 1.5bn earmarked towards the energy transition focusing on both mature and unproven (at scale) technologies.
An example of unproven (at scale) technology is Power-to-X (PtX). PtX simply means converting power into something else. In relation to the energy transition, PtX typically involves converting power into hydrogen and hydrogen-based products which can be used for fossil free fuel, fertilizer, and steel production, helping to decarbonize the non-power sectors.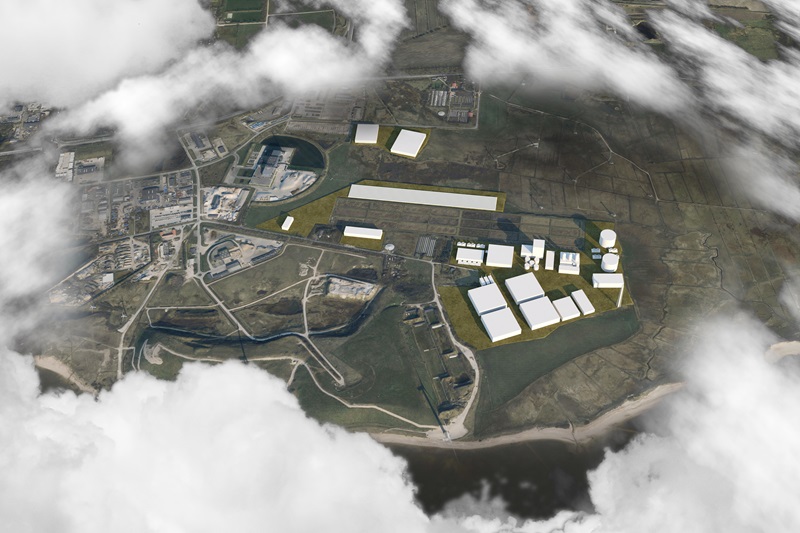 Project HØST PtX Esbjerg is one of the projects Lars Larsen Group has invested in through CIP. It is expected to produce an estimated 600,000t of green ammonia per year. This will be used as raw material for fertilizer production and as green fuel for shipping resulting in a 1,500,000t yearly reduction in CO2e.
The facility will be operated using electricity from renewable energy sources exclusively. In addition, the local utility company will take excess heat from the facility equivalent to CO2-free heating of 15,000 households.
While projects like HØST PtX Esbjerg come with immense potential they are also extremely comprehensive and therefore considered a very long-term investment. The facility is expected to be ready for initialization in 2028/29 and will be among the first large-scale PtX plants in Europe.